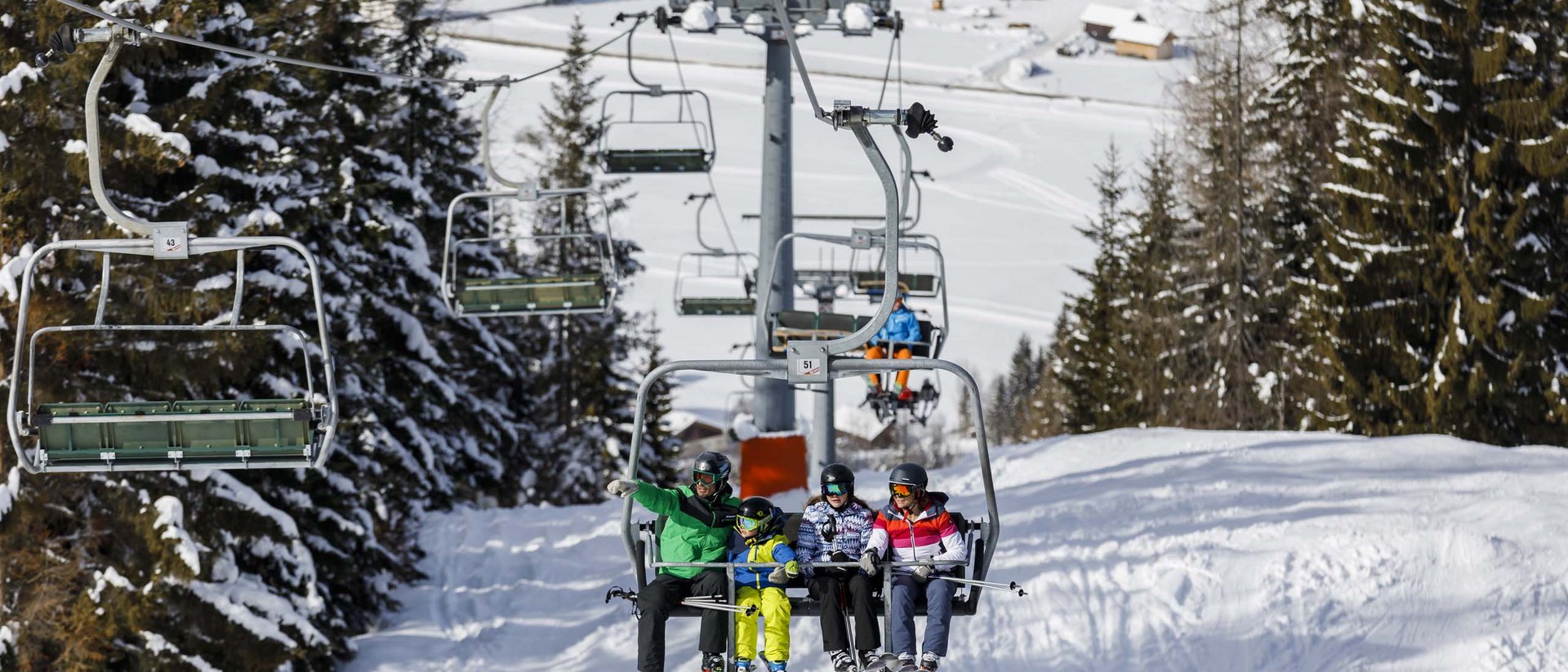 Worth experiencing. Ski touring at Lake Weissensee.
Two worthwhile ski tours.
Experience the unique feeling of freedom while ski touring around Lake Weissensee. Here are two worthwhile ski tours.
Standing on top of the world after your climb and looking over on the valley is a sublime feeling. A feeling of boundless freedom. Frozen Lake Weissensee gleams like a polished diamond beneath you. The winter sun shines above you. In winter, the region around Lake Weissensee transforms into a fairy-tale landscape of ice and snow. While enthusiastic ice skaters dance over the lake, ski tourers will find bliss in the mountains. We'd like to share two worthwhile tours with you – one for ski tourers who like a more leisurely pace, and one for seasoned mountain lovers who want to reach higher heights.
Naggler Alm hut: a tour for everyone
One of the most popular ski tours at Lake Weissensee is the easy tour up to Naggler Alm hut, which is also suitable for beginners. This leisurely, gently ascending tour begins at the mountain station of the ski area and leads you directly to idyllic Naggler Alm hut. Once you've arrived, you can boost your energy with traditional Carinthian dishes and drinks and enjoy the wonder-rich view of the mountains and lake before skiing back down into the valley. If you'd like to try ski touring under the stars, you can do so on the family ski run every Thursday from 29.12. and on the nights of the full moon in January and February from 4.30 p.m. to 10 p.m.
Mt Kriebhöhe: for seasoned ski tourers
This worthwhile but very challenging ski tour begins close to the little hamlet of Weissenbach. It follows a gently ascending forest road until this ends. The tour leads via a gully through forested terrain which becomes flatter and gentler at 1,700 metres above sea level. It then continues through a light larch forest up to the striking ridge. The last metres to the summit lead along a very narrow ridge that you can only navigate on foot.
Discover the solitary wonder of the mountains. Find soul-enriching bliss.