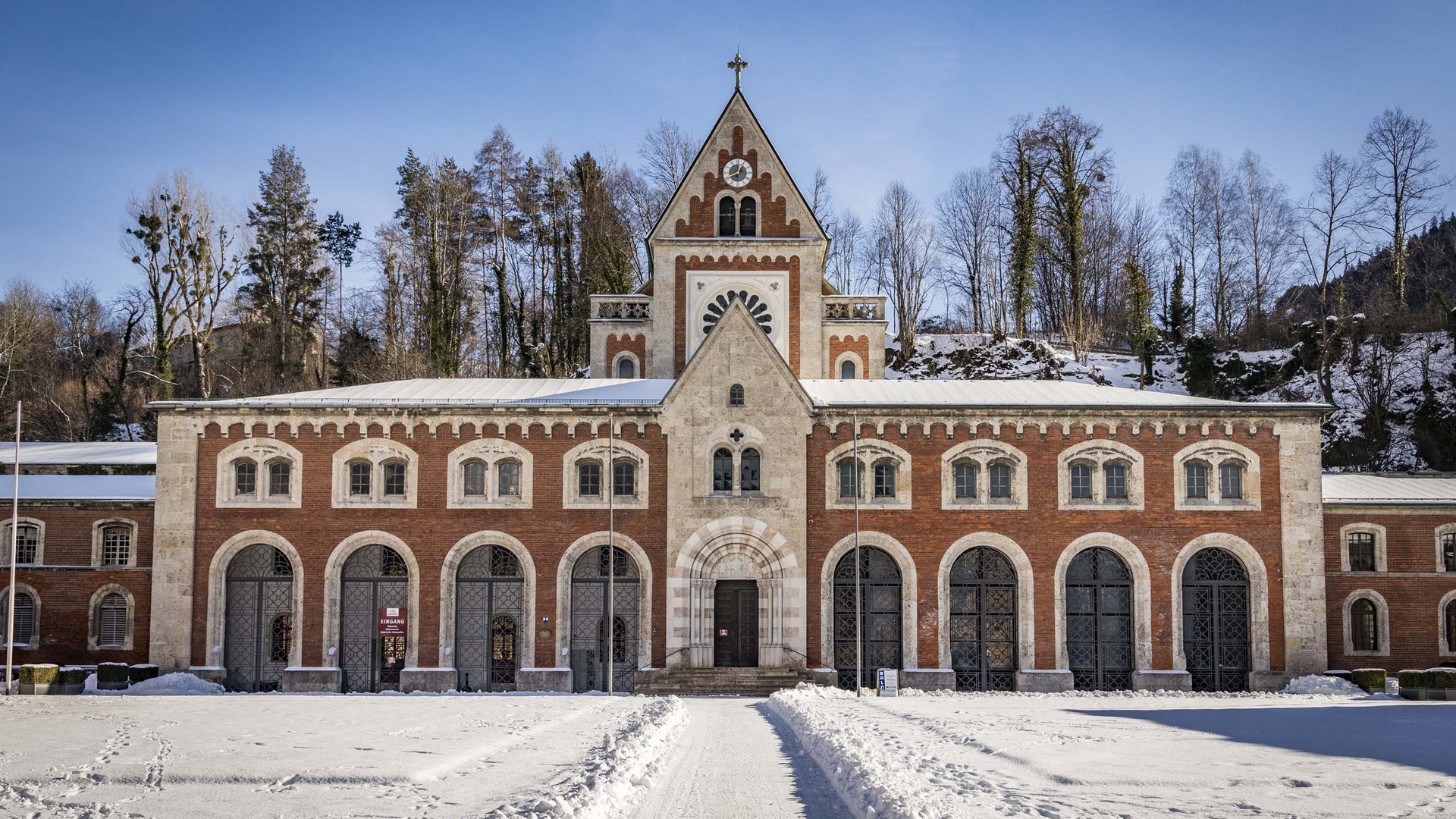 Bad Reichenhall – the breath of the mountains
Germany
The Alpine-brine-scented air floods your lungs while your gaze wanders over the colour-rich flowers and ornate buildings up to the mountains. And your mind follows. A warm feeling of lightness spreads within you. You've finally found your hideaway: Bad Reichenhall.
Worthwhile.
Holidays in Bad Reichenhall.
The brine particles from the healing spring in the spa garden sprinkle down on the thousands of blackthorn bushes and create a fine mist in the air. Take a deep breath. And breathe out. A stay in the charming spa town of Bad Reichenhall not only frees your airways, but also your soul. Brine deposits brought wealth and a parade of illustrious guests to Bad Reichenhall, including royalty such as King Maximilian and His Royal Highness Prince Regent Luitpold, who granted the town the protected title "Bad" – meaning spa – in 1890. But Bad Reichenhall is much more than just an elegant spa town full of cultural treasures. Framed by Mt Untersberg, the Latten mountains with Mt Predigtstuhl, and twin peaks Zwiesel and Staufen, the town also hides a wealth of other riches that are waiting to be discovered. Germany's oldest large-cabin cable car up Mt Predigtstuhl, for example, which was opened in 1928 and is today a protected historical monument, the secluded, wild Alpgarten where countless chamois make their home, or sparkling green Lake Thumsee, on whose shores you can take a deep, freeing breath. Find the power of nature. Discover Bad Reichenhall.
Carefree.
Your journey to Bad Reichenhall.
Hop aboard. Relax. Discover. Travelling on public transport is a worthwhile experience.
Bad Reichenhall train station is an IC station with metro connection and enjoys a central location. For example, you can use the popular Königssee IC holiday train for an environmentally friendly and comfortable journey. Dragging your suitcase is a thing of the past thanks to the convenient Deutsche Bahn luggage service within Germany and from some neighbouring European countries. From the train station, you can reach your accommodation by taxi, city bus or by RVO bus. Transfers are available from the train station to your accommodation upon request.
We only recommend travelling by plane for long distances. A transfer can be organised from Munich or Salzburg airport upon request.
Worth knowing.
A holiday without your car in Bad Reichenhall.
Environmentally friendly natural gas buses, Germany's oldest large-cabin cable car, e-bikes, or pedelecs – in Bad Reichenhall, a rich range of environmentally friendly transport is available. That's what eco-friendly tourism looks like.
Bad Reichenhall train station is located in the town centre, from where most accommodation can be reached on foot or by city bus.
The extensive, lovingly designed pedestrian area in the town centre invites you to stroll, shop, and savour.
The Staatsbad-Gastkarte visitor's card lets you use Bad Reichenhall's urban and city buses, the RVO buses throughout the Berchtesgadener Land region, and the Bavarian Regiobahn trains on the line from Bad Reichenhall to Berchtesgaden or Salzburg.
The Mt Predigtstuhl lift carries you up Bad Reichenhall's local mountain. You can reach the valley station on public transport free of charge thanks to the Staatsbad-Gastkarte visitor's card.
You can find an overview of e-charging stations in Bad Reichenhall and surroundings online at: https://www.bad-reichenhall.de/e-tankstellen-ladesaeulen.
You can find car-pooling options on the online ride-share marketplace "MiFaZ".
Park for free outside the centre and then take the city bus.
Eight hiking centres offer a starting point for hikes, all of which can be easily reached by bus.
You can find an e-bike rental at Rupertus Therme. An extensive, well-developed network of battery swapping stations is available.
Worth booking: accommodation in Bad Reichenhall.
Immersed in greenery and yet still in the city – that's what makes our hosts so special. Relax, unwind, and enjoy panoramic moments.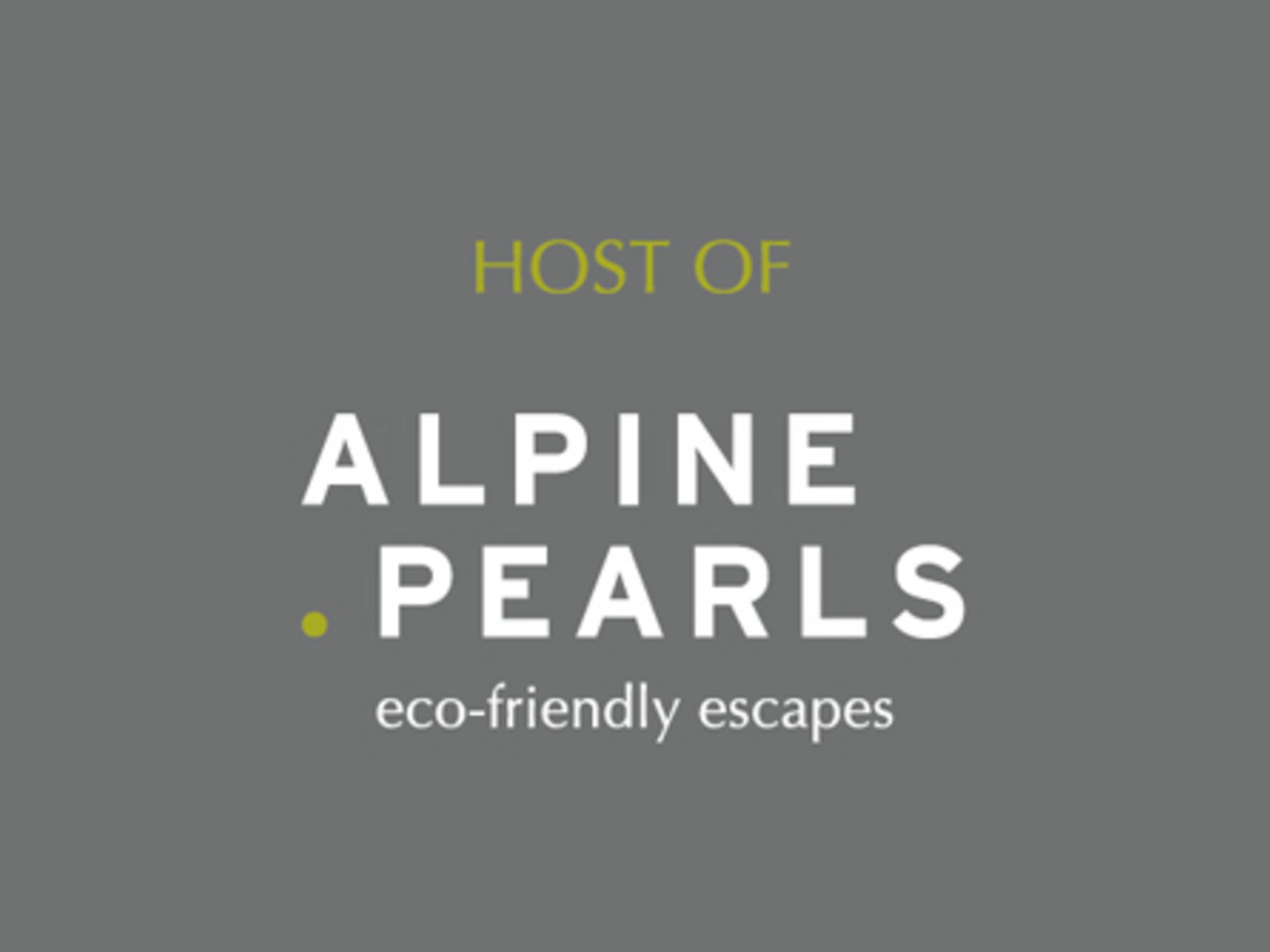 Mountainfloat Bad Reichenhall
Cosy rooms and holiday apartments with floating pool in a 500-year-old mountain farmhouse
Visit your host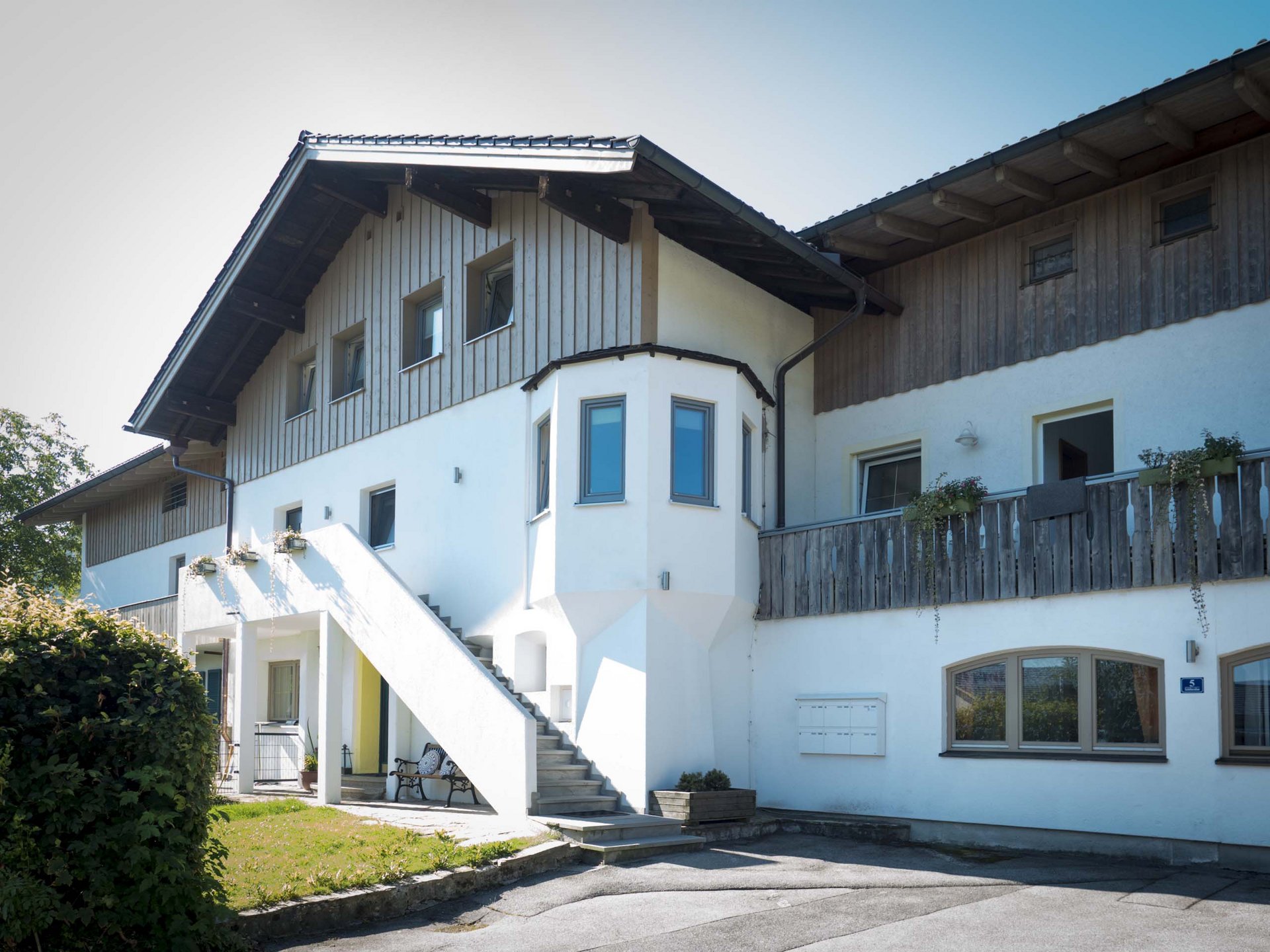 Fully equipped, comfortable holiday apartments set amidst meadows, forests, and mountains.
Visit your host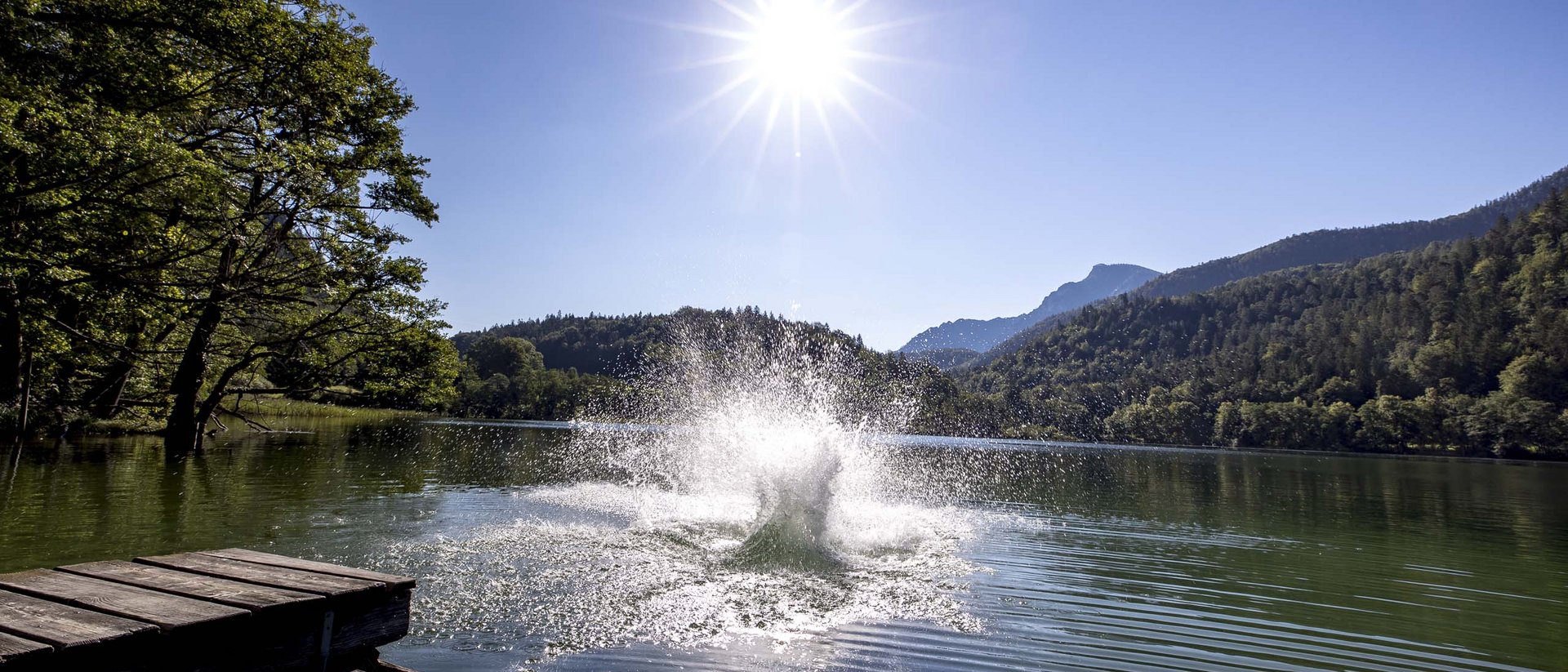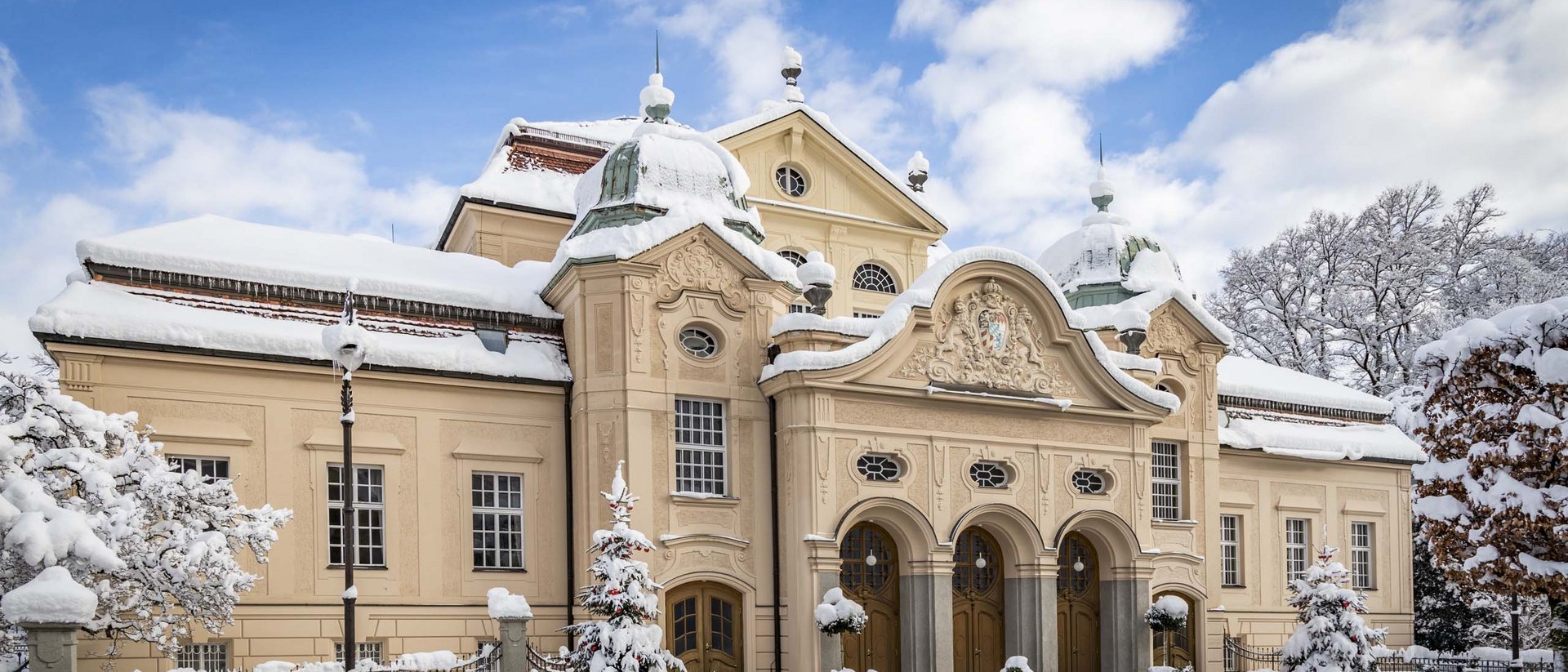 Worth experiencing. The spa town of Bad Reichenhall.
Grandiose villas, magnificent municipal buildings, well-tended parks, and a backdrop of mountains framing the scene. The scent of Alpine brine floats on the air along with the melodies of Bad Reichenhall Philharmonic. Close your eyes, take a deep breath, and let yourself be swept away by this unique atmosphere.
Stroll through the old town, amble along the lovingly arranged paths in the Royal Spa Garden, walk through meadows and forests, hike up to idyllic pastures, or scale the mountains – a holiday in Bad Reichenhall is full of movement – and moving moments. Because the pretty spa town, which is sustainable by nature, is located at the heart of the Berchtesgadener Land UNESCO biosphere reserve. Mt Predigtstuhl, Bad Reichenhall's local mountain, can be reached in comfort with the oldest original large-cabin cable car in the world. The ride on this antique is just as spectacular as the views of the wildly romantic mountains that surround Bad Reichenhall. Once you reach the top, you can either float back down to the valley on a paraglider or hike up to the summit and then on to Schlegelmulde hut. Other worthwhile hikes in the surroundings lead you to Höllenbachalm or Zwieselalm hut. The Nonner Au and Marzoller Au floodplain landscapes are also well worth seeing. An interactive nature trail for children leads through Marzoller Au, Germany's southernmost still-existing alluvial forest with lowland character. For families, the "Zwergerlweg" trail on the historic brine pipeline and the "Wald-Idyll-Pfad" forest trail in Bayerisch Gmain are a rich experience. And if you love hiking far and wide, you'll find bliss on the SalzAlpensteig trail.
When you set foot inside the spa garden, it's as if you're entering a whole new world. There's nothing, absolutely nothing, to disturb the peace that unfurls within you. You stand in awe before the impressive foyer with brine fountain and breathe in time with the musical stylings of the Bad Reichenhall Philharmonic playing quietly in the background at the AlpenSole-Gradierhaus brine inhalation facility. The extensive Royal Spa Garden, created in 1868, is one of the most beautiful in Central Europe. Its historic facilities have lost none of their charm or impact on body, mind, and soul. With its large sauna area, Alpine brine pool, and separate family pool, Rupertus Therme is also setting new wellness standards. If you prefer to relax in and with nature, we recommend mountain forest bathing. Bad Reichenhall is home to Germany's only certified curative mountain forest. The interplay of light and shadow, the indescribable scent of sap, moss, and forest floor, the merry chirping of birds – all that has a positive effect on your immune system and mind. A worthwhile experience.
When Sigmund Freud arrived by chance at idyllic Lake Thumsee in 1901, he ended up spending the entire summer there with his family, marvelling in his writings at the area's Alpine roses and beautiful forests dotted with strawberries, flowers, and mushrooms. And just like Freud, countless people are still drawn to the turquoise-blue lake to enjoy swimming, boat trips, fishing, and hiking today. Lake Listsee is equally enchanting, surrounded by forests and meadows above Bad Reichenhall and fed by an underground spring gushing with Bad Reichenhall mineral water. You'll also find tranquil hideaways, pristine natural landscapes, and a reservoir along Saalach river. A circular trail and a cycle path bring you from the centre to this peaceful place. Water is also your constant companion on a walk through the town. Over 70 fountains bubble in Bad Reichenhall, including the unique AlpenSole brine fountain in the spa garden.
The best way to relax and explore the area around Bad Reichenhall at your own pace is by bike. Bike leasing and a charging station await you in the town. The wealth of routes bring you to the town's attractions and natural retreats. A highlight is the "Rund um Bad Reichenhall" cycle path which lets you explore the surrounding towns and villages of Karlstein, Nonn, Piding, Marzoll, Grossgmain, and Bayerisch Gmain. You can also cycle to Salzburg. On the way to the city of Mozart, you'll find the Grossgmain open-air museum that whisks you away into the past. Speaking of Mozart: Cycle where the musical prodigy once trod on a ride on the Mozart cycle path from Bad Reichenhall to Lofer or Berchtesgaden past a wealth of natural treasures that invite you to linger. Bike tours on the Saalachtal cycle path or to Lake Zellersee are equally idyllic. If you want to reach higher heights and see the area from another perspective, hop on your mountain bike or e-bike and ride up to Höllenbachalm, Zwieselalm, Moosenalm, or Anthauptenalm huts or do a tour around Mt Hochstaufen or the Latten mountains. If you're looking for a challenge, you'll find it on the Watzmann loop, which begins in Bad Reichenhall. You can also adopt a slower pace on the Slow Bike Tour, which connects the three peaks Mt Högl, Mt Gaisberg, and Mt Buchberg with Bad Reichenhall. You can rent bikes at the bike rental.
Myriad sunbeams cascade from the sky as clouds of breath rise upwards. The mountain landscape in its winter finery before you, the crisp snow beneath you. Step by step, you head deeper into the wonder of winter in Bad Reichenhall. The winter park hike and the "Wald-Idyll-Pfad" forest trail, the Reichenhall high-elevation curative path and the Nonner Weg path, or the Hallthurmer Weg path – a new winter adventure entices you out into nature every day. In the valley you glide gently over the 25 kilometres of perfectly groomed cross-country ski trails, while on the mountains you strap on your skins and climb Mt Hochschlegel, Mt Zwiesel, or the Latten mountains on touring skis. Once you reach the top, there's nothing but you and nature, as close as can be.
The cultural treasures of Bad Reichenhall.
Worth seeing.
The mountains, the town, that special scent drifting on the air. Thanks to its late 19th-century and royal-spa architecture, Bad Reichenhall has a magical appeal. Natural salt deposits – the "Alpensole" brine – brought the "mini metropolis" in the south-east of Upper Bavaria fame and wealth. And you can see this wealth with every step you take through Bad Reichenhall. Palatial villas, opulent buildings, parks that steal your heart – wherever your gaze lands, you'll find it hard to look away. You won't find large shopping chains in the town centre, but instead a whole host of family-run specialist shops, cosy bars, and Café Reber, which offers the finest chocolate. Like the hand-finished Reber "Mozartkugel" balls, for example. With the heavenly taste of chocolate on your tongue, make your way into the historic Floriani quarter, the oldest part of Bad Reichenhall. You'll be fascinated by the colourfully painted Floriani fountain and the magnificent facades of the houses around the square. Other attractions include St. Zeno church and Gruttenstein castle that watches over the city and opens its doors to visitors during the Christmas market.
Bad Reichenhall is rich in nature and culture. Listen to the enchanting melodies of the Bad Reichenhall Philharmonic, enjoy the concerts and cabaret shows at Magazin 3, or take a course at the art academy. If you'd like to discover more about the history of Bad Reichenhall, we highly recommend the town museum located in the historic "Salinenkasten", which is a listed building. And the cuisine here is equally varied. Restaurants serving international cuisine stand side by side with trendy spots for vegan food, hearty inns, and brewery pubs. When you think of Bavaria, beer automatically springs to mind. And that's also closely connected to the history of Bad Reichenhall. Beer has been brewed by hand in the Bürgerbräu brewery since 1633 – with the best ingredients the region has to offer and water drawn from the depths of the Alps.
The Old Salt Works in Bad Reichenhall.
Worth visiting.
Bad Reichenhall gained fame and fortune thanks to its brine deposits. It's believed that salt was extracted here as early as the Bronze Age, and in Roman times the town advanced to become one of the most significant salt producers in Europe. The Old Salt Works still produce salt today, but only for curative purposes. If you're staying in Bad Reichenhall, a visit to the salt works is a real must. The salt museum located in the main pump house is just as impressive as the Reichenbach pump and the dark network of tunnels and grottos, which you can visit during a tour.