Eco-mobile transport during your holiday.
We make sure you stay mobile.
The Pearls give you myriad exciting and attractive mobility options so that you can get around in an eco-mobile, car-free, and environmentally friendly way on your holiday. Shuttle services, hiking and ski buses, taxis, electric cars, bikes, and e-bikes make sure you can get from A to B with total freedom while protecting the environment. Guest and mobility cards include free use of local public transport and round off the service on your holiday in the Alps with eco-friendly mobility.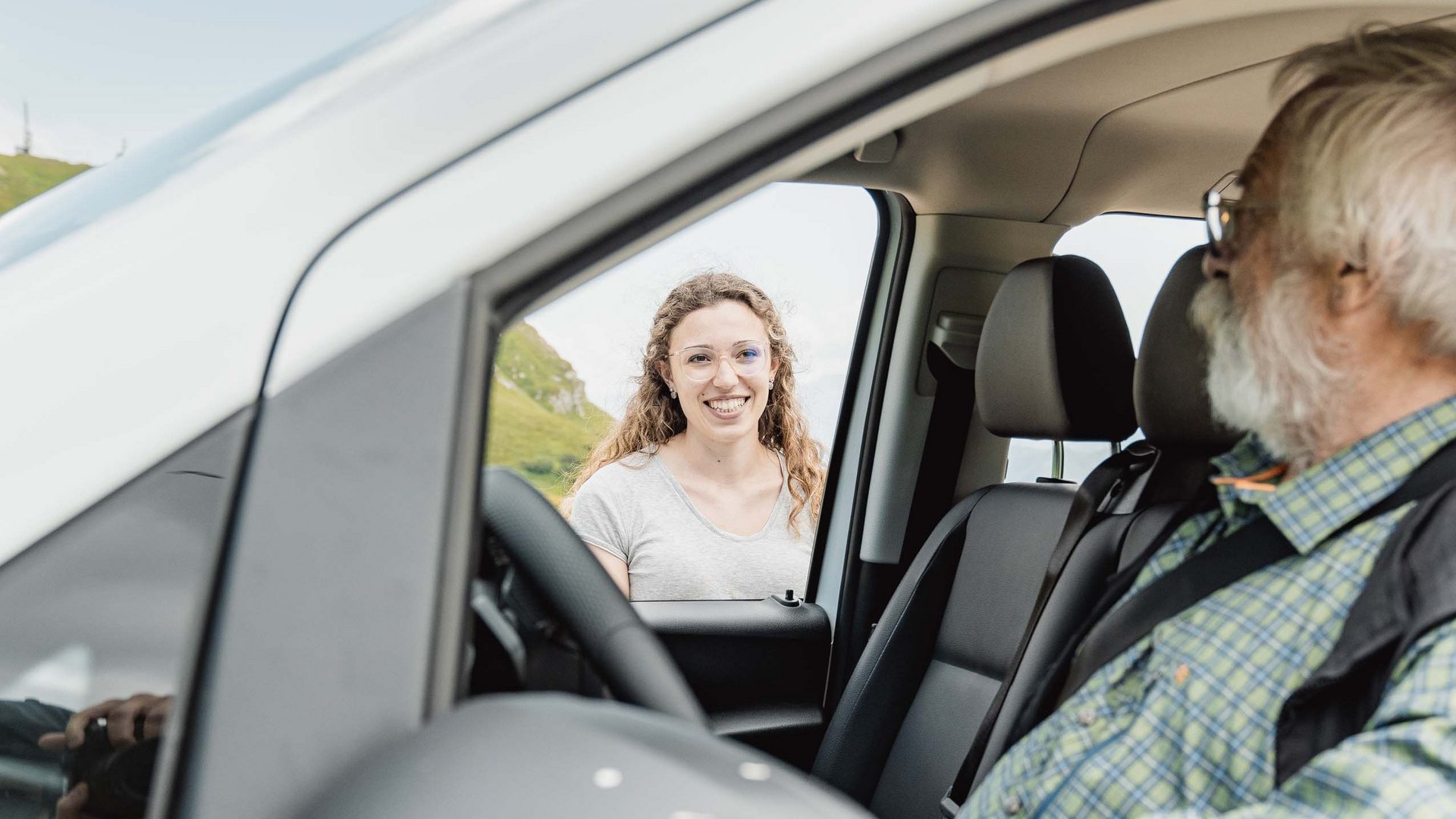 The Pearls mobility guarantee.
In the Pearls, an optimal service awaits you on your holiday without your car. Each Pearl destination has prepared a tailored, climate-friendly mobility model for you. That means:
low-cost connections and top accessibility with public transport,
transfers from the train station to the hotel, and
traffic-calmed areas in the centres.
Tailored mobility – guaranteed.
Everywhere you might want to visit around your holiday destination, like traditional inns, restaurants, museums, hikes, and attractions can be easily reached by shuttles, hiking buses, local buses, taxi services, and ski buses in winter. You can enjoy eco-friendly, independent mobility at any time with bikes, e-bikes, mountain bikes, segways, and much more.
The Alpine Pearls hosts are proven experts in everything to do with eco-mobility and are there to support you. Each destination's mobility card gives you access to an attractive range of leisure options and the public transport network free of charge.
The Alpine Pearls mobility guarantee.
All Pearls can be easily reached by train or long-distance bus.
Organised transfers from the train station or bus stop to your selected accommodation and back again
All destinations at the Pearls can be easily reached.
Your travel planning: practical and quick information from the Alpine Pearls mobility consultants.