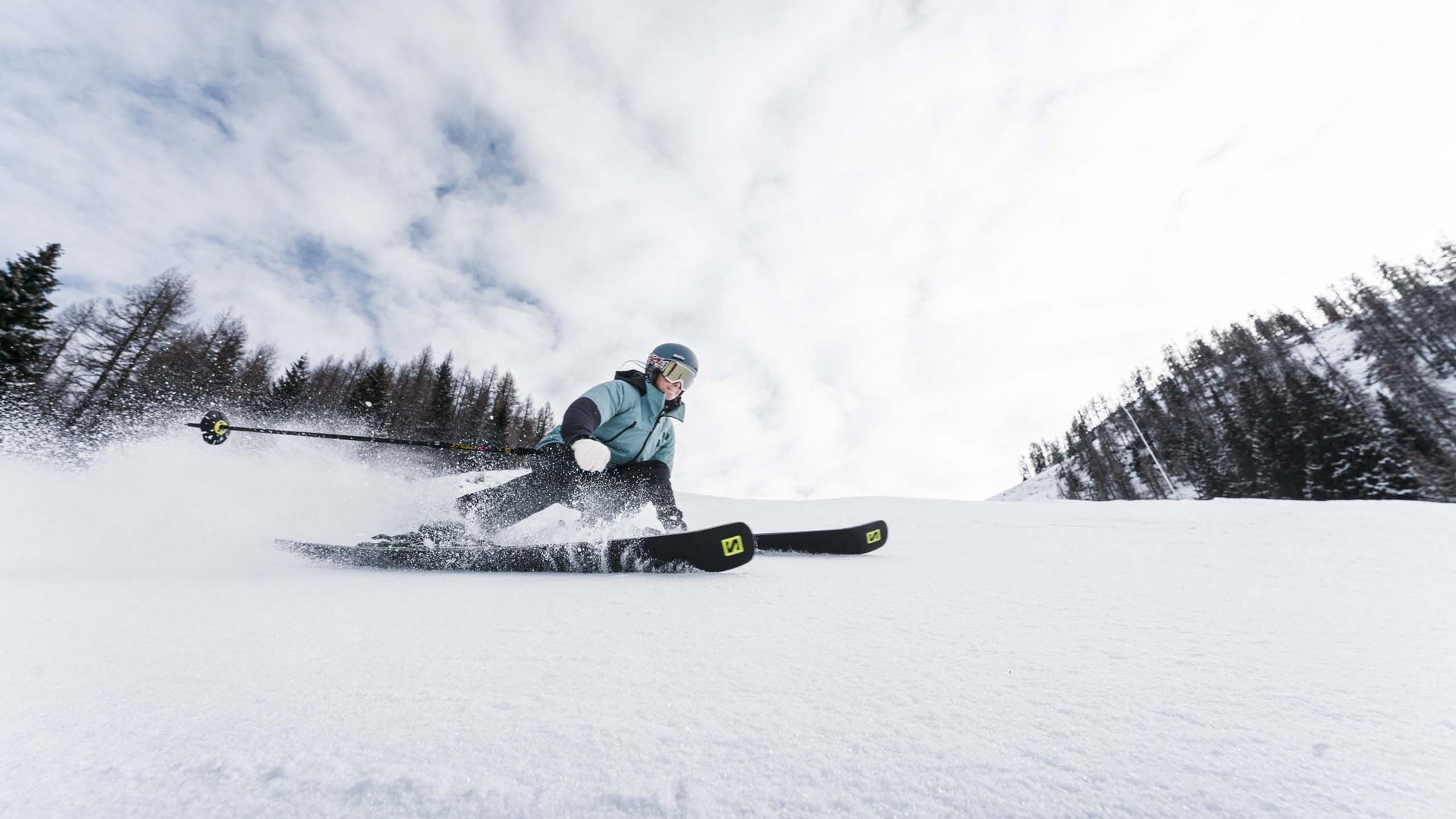 All the time in the world in Werfenweng
AUSTRIA
Our most precious resource is time. Time for authentic encounters. Time to discover special energy hotspots. Time for yourself. Werfenweng gives you all the time in the world to decompress, reconnect with yourself, and enjoy the moment – thanks to a unique eco-mobility concept and a wealth of experiences.
Worthwhile.
Holidays in Werfenweng.
Discovering a slower pace is a joyful revelation. Everyday life quickly fades into the background in Werfenweng. No hectic bustle in the streets. No noise dampening your holiday mood. All that matters here is you and your wishes. The small, tranquil municipality is a real eco-mobile holiday gem. Bordered by the ends of two valleys, Werfenweng is located 50 kilometres south of Salzburg and has made a name for itself as a place dedicated to eco-mobility and high-quality sustainable tourism. Sophisticated local public transport concepts, convenient arrival by train or shuttle service, renewable energy – this municipality with a population of 1,000 combines special natural experiences and sustainability with the heights of comfort. When you arrive on public transport, you gain new freedom. This freedom has a name: the Werfenweng Card, which opens the doors to all the indescribable treasures of nature. Find all the time in the world. Discover Werfenweng.
Carefree.
Your journey to Werfenweng.
Travelling to Werfenweng on public transport also takes you on a journey of self-discovery. Enjoy a mindfully slower pace on your holiday without your car.
Trains run regularly between Salzburg, Munich, or Vienna and Bischofshofen (Intercity station), Werfen, or Pfarrwerfen – with certain trains running once an hour. The W³ shuttle carries train travellers from the train station to their hotel doorstep free of charge. This on-demand shared shuttle is coordinated with most train timetables and runs between 6 a.m. and 10.30 p.m. Within Werfenweng, the E-LOIS village shuttle runs from 8 a.m. to 11 p.m.
The nearest Flixbus stop is located in Salzburg. From there, you can take the train to Bischofshofen.
Worth knowing.
A holiday without your car in Werfenweng.
Time isn't the only thing that stands still in Werfenweng – your car does, too.
Numerous free mobility services and other advantages for holders of the Werfenweng Card, available online or from the tourism association
Our W³ on-demand shared shuttle brings you from the train station directly to your accommodation. It can also be used for journeys and excursions within the municipality, reservations can be made by calling +43 664 1266700.
Free ski bus to and from the ski area
A large fleet of electric cars is available for you to hire free of charge with the Werfenweng Card.
As a holder of the Werfenweng Card, you receive free tickets for the Salzburger Verkehrsverbund public transport association (SVV).
The E-LOIS environmentally friendly village shuttle for all transfers within Werfenweng. Reservations can be made by calling +43 664 1266700.
In summer, excursions with the W³ on-demand shared shuttle to Hohenwerfen Castle
Rental of top-quality e-bikes and e-mountain bikes, bicycles, children's bikes, and fun vehicles
Worth booking: accommodation in Werfenweng.
On your holiday in Werfenweng, every moment matters. With our selected Alpine Pearls hosts, you can look forward to days full of sparkle.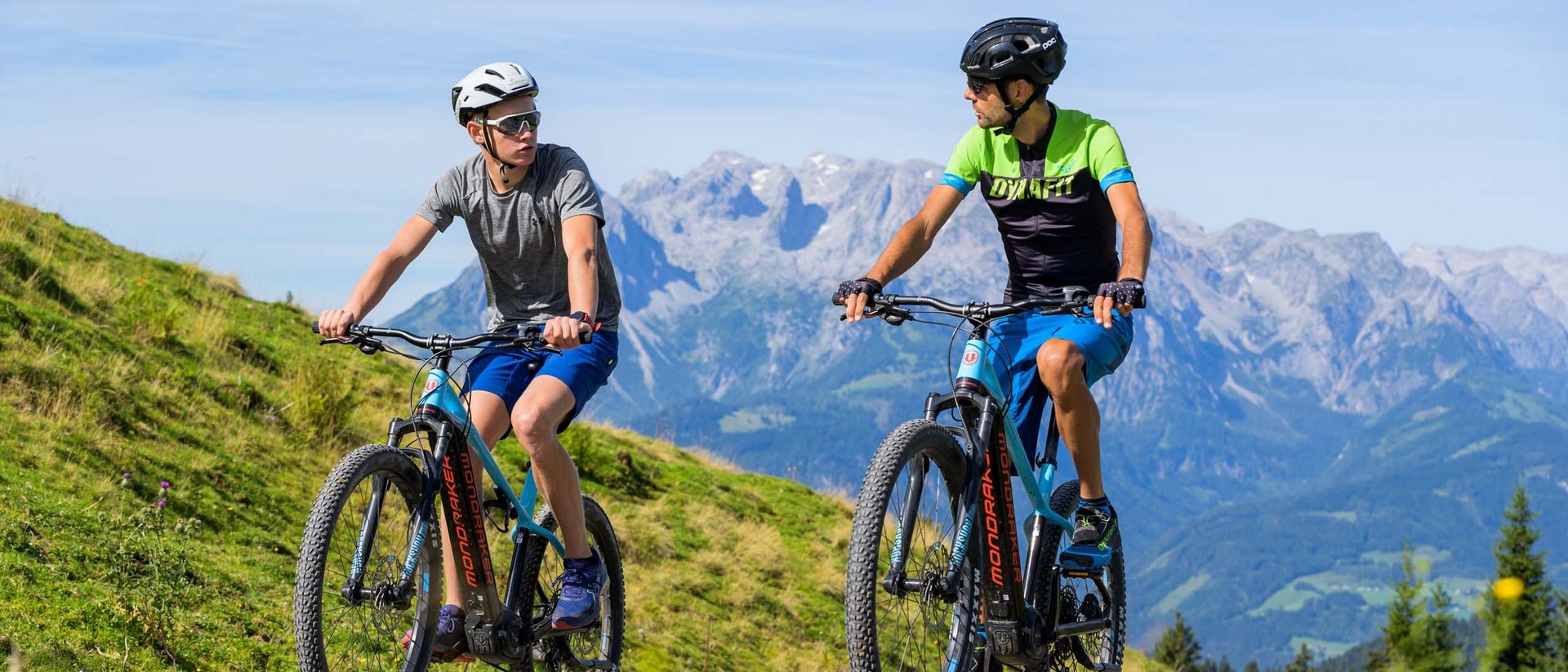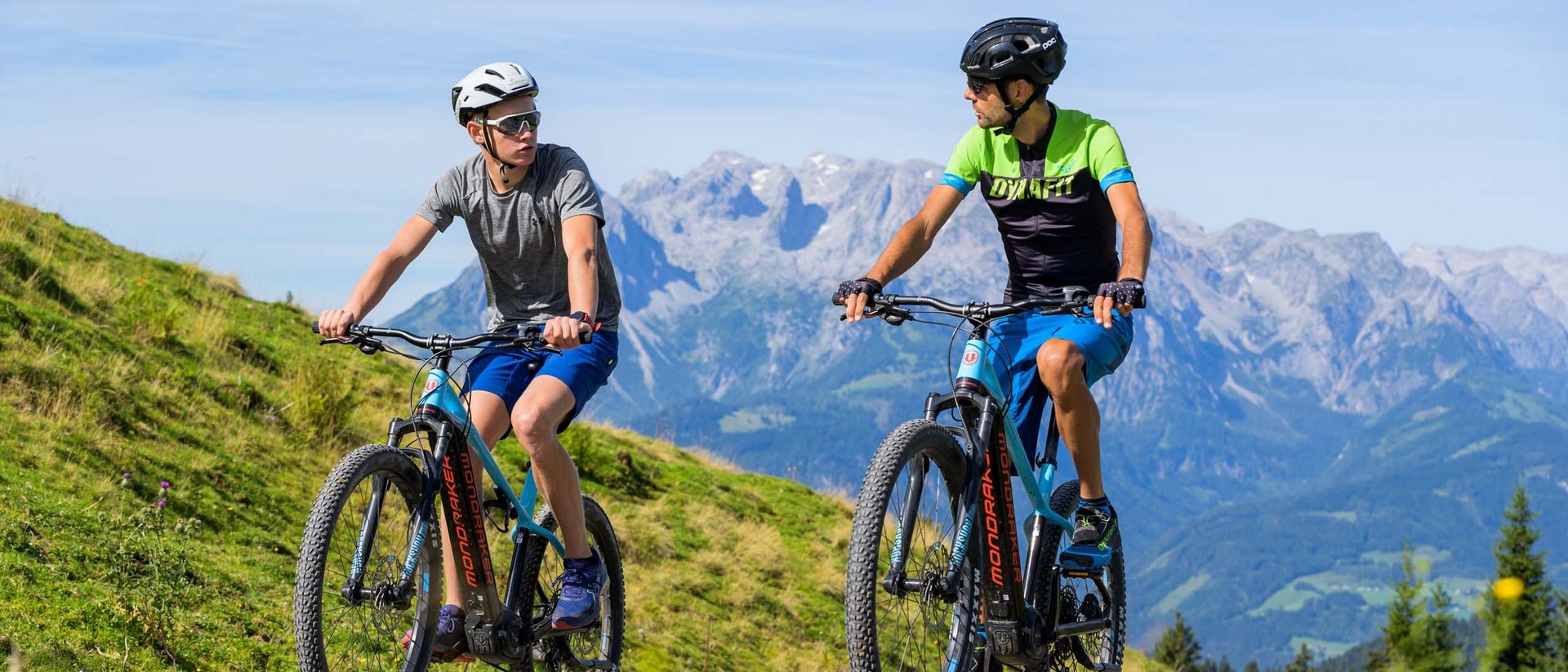 Worth experiencing. The natural treasures of Werfenweng.
There's strength in serenity in Werfenweng, softly nestled into a high plateau at the foot of the Tennen mountains. Here in this paradise, nature sets the pace. And people follow it. The multi-award-winning municipality of Werfenweng invites you to decelerate. You can feel it. And it's been that way since 1996.
Time seems to stand still. Giddy with joy, your gaze wanders over tranquil forests and lush-green Alpine meadows up to the peaks that are gleaming in the sunlight. A marmot trills from its hole and darts quickly over the flower-strewn meadows. With even steps, you explore new paths in the walking paradise around Werfenweng or ascend to Hackel hut, Moosalm hut, or Werfener hut. Some 85 kilometres of interlinked hiking trails extend out around Werfenweng. The paths spirit you away to amazing energy spots, catered huts, shimmering lakes, and the solitary peaks of the Tennen mountains, where your perspectives shift to the most important things in life. If you prefer to stay at lower altitudes, you can hike over hill and dale while Nordic walking and enjoy your newfound hiking freedom.
The breeze caresses your face as you ride. Pedal by pedal, you leave everyday life behind you. Biking in Werfenweng is like meditation on two wheels. A new natural treasure awaits you around every bend. From leisurely family cycle rides in the valley to challenging tours for fit, seasoned bikers – in Werfenweng, you'll find trails that are perfect for you.
Freedom knows no bounds above the clouds. Here with us in Werfenweng, you can savour this freedom to the fullest. From the beginning of May to the end of October, the Werfenweng mountain lifts transport you up to your starting point on Mt Bischling, the most popular paragliding mountain in SalzburgerLand. The teams of AustriaFly and FlyTandem ensure a soft landing back on the ground. If you'd like to become a king of the skies, we recommend the Rebernik brothers' paragliding school. Mt Rosnerköpfl is another place you can touch the sky. This adventure mountain awaits you with a speedliner, ropes course including flying area, and mountain carts, which you can ride past blueberry and cranberry bushes down into the valley at thrilling speeds.
When the temperatures slowly begin to drop and it starts to get a bit chilly, the Werfenweng locals longingly wait for the first snow. The Tennen mountains are at their most beautiful when wrapped in their white winter splendour. Here, amidst this dream landscape, you can live your very own winter fairy tale between two ski mountains: Mt Bischling with its family ski area and ski touring options and Mt Rosnerköpfl. A total of 29 kilometres of perfectly groomed slopes, a varied snow park, and unique views of the Salzburg mountain world await you. The valley offers a more leisurely pace. While cross-country skiing, you can glide gently along the idyllic valley trails – and away from everyday life. Do you like leaving tracks in the snow? Then we recommend a winter hike in the walking paradise around Werfenweng or a snowshoe walk off the beaten path. Discover secluded energy spots where you can reconnect with yourself and nature.
Culture and nature in Werfenweng.
Worth treasuring.
Sprawling meadows and pastures, dense forests, and uniquely beautiful, centuries-old farms – an homage to the precious farming culture – characterise the protected landscape. Preserving what has existed for hundreds of years and protecting what will be passed down to future generations – that shapes the actions of the Werfenweng locals, who pride themselves in their folk culture and traditions. So, on a special night between Christmas and New Year's Eve, known as "Höllennacht" (or "hell night"), the locals dress as folk-demon "Krampus" to drive away evil spirits. The saint's day of St. Joseph is also celebrated in style at the Sepp'n Treffen festival. And because everyone knows that food nourishes both body and soul, people in Werfenweng love a good meal – preferably "Pongauer Fleischkrapfen" meat pastries or "Schwarzbeernocken" blueberry dumplings, two very special culinary treasures. Speaking of treasures: You'll also find plenty of those in the Salzburg state ski museum in Werfenweng, where admiration-worthy exhibits all about skiing are on display.