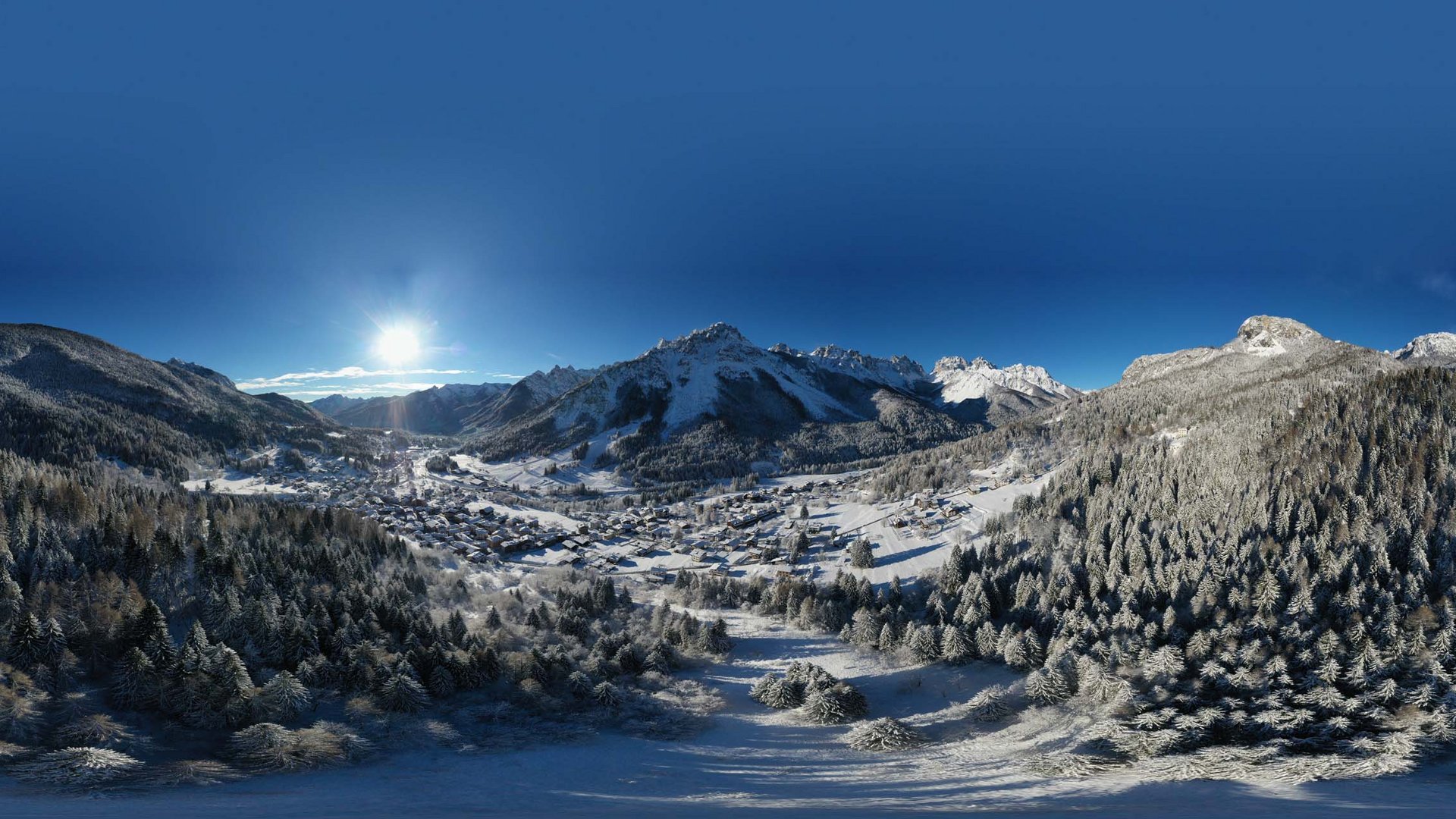 Forni di Sopra – embraced by natural treasures
Italy
The thought rollercoaster glides to a stop. That's how impressive the sight of the bizarre rock Dolomites formations is, embraced by Tagliamento river, the king of Alpine rivers. An embrace that awakens the senses. An embrace that reaches deep into your soul. Immerse yourself in these natural treasures in Forni di Sopra.
Worthwhile.
Holidays in Forni di Sopra.
There it lies, gleaming in the sunlight in a wide Alpine basin between the imposing mountain peaks of the Dolomites and the cold, clear waters of Tagliamento river, the last untouched river in Italy, which finds its source here: Forni di Sopra. The old, lovingly cared-for houses line the streets, lanes, and squares of the tranquil village and tell the history of Forni di Sopra. A history that can be traced far into the past, as the archaeological excavations of late Romanesque Cuol di Ciastiel and Lombard tombs from the early Middle Ages show. The peoples who settled here left their mark. In the architecture of the buildings, the local language, and the character of the population, who are proud to belong to this territory. And so, they watch with eagle eyes over their wealth of cultural and natural treasures hidden in the Friulian Dolomites Natural Park. Find embracing comfort. Discover Forni di Sopra.
Carefree.
Your journey to Forni di Sopra.
Out of everyday life and into the unspoilt mountain world. Pack your bags, hop aboard public transport, and make your way to Forni di Sopra.
Depending on where you're travelling from, the nearest arrival train station is in Carnia, Udine (Friuli), or Calalzo di Cadore (Veneto).
From Udine or Carnia, you can take the bus to Tolmezzo (Tolmezzo – Udine line) and then board a bus to Forni di Sopra (Pieve di Cadore – Forni di Sopra – Ampezzo – Tolmezzo line).
From Calalzo di Cadore, take the bus towards Tolmezzo until you reach Forni di Sopra (Pieve di Cadore – Forni di Sopra – Ampezzo – Tolmezzo line).
For further information and current timetables, visit www.arrivaudine.it.
If requested through your host, you'll be brought from the bus stop straight to your accommodation.
A holiday without your car in Italy is worth experiencing. The nearest Flixbus stop is located in Klagenfurt. You can take the train from there to Carnia twice a day, changing in Villach. From Carnia, continue by bus to Forni di Sopra.
The nearest airports are located in Treviso, Trieste, and Venice. We only recommend travelling by plane for long distances.
Worth knowing.
A holiday without your car in Forni di Sopra.
Treat your car to a few days off. Thanks to an extensive and sustainable mobility concept, you can move around freely in Forni di Sopra and the surrounding mountain world.
If requested through your host, a private pick-up service will bring you from the nearest bus stop straight to your accommodation.
The local ski bus lets you easily reach the Varmost and Davost ski areas.
Rental of road bikes and mountain bikes in the village centre
Numerous hikes begin directly in the centre, at the FVG info point, or at the nature park centre.
No matter whether in winter or summer, the sport rental has sport gear and equipment for the whole family.
The Varmost chair lifts take you up to Varmost pasture at 1,700 metres above sea level in summer and up to 2,000 metres above sea level in winter.
Rental of e-bikes, equipment, and plenty of tour tips in the village centre
Free bike transport on guided mountain bike and road bike tours. Bikes can also be transported with the chair lift.
On the banks of Tagliamento river, you'll find a traffic-free zone, ideal for walking and cycling.
Worth booking. accommodation in Forni di Sopra.
The legendarily beautiful Dolomites provide a utopian setting for your holiday in Forni di Sopra. Find the accommodation of your dreams.
Friendly accommodation at the heart of the Dolomites for a holiday full of adventures and relaxation
Visit your host
A dreamy haven surrounded by the awe-inspiring mountain peaks of the Dolomites
Visit your host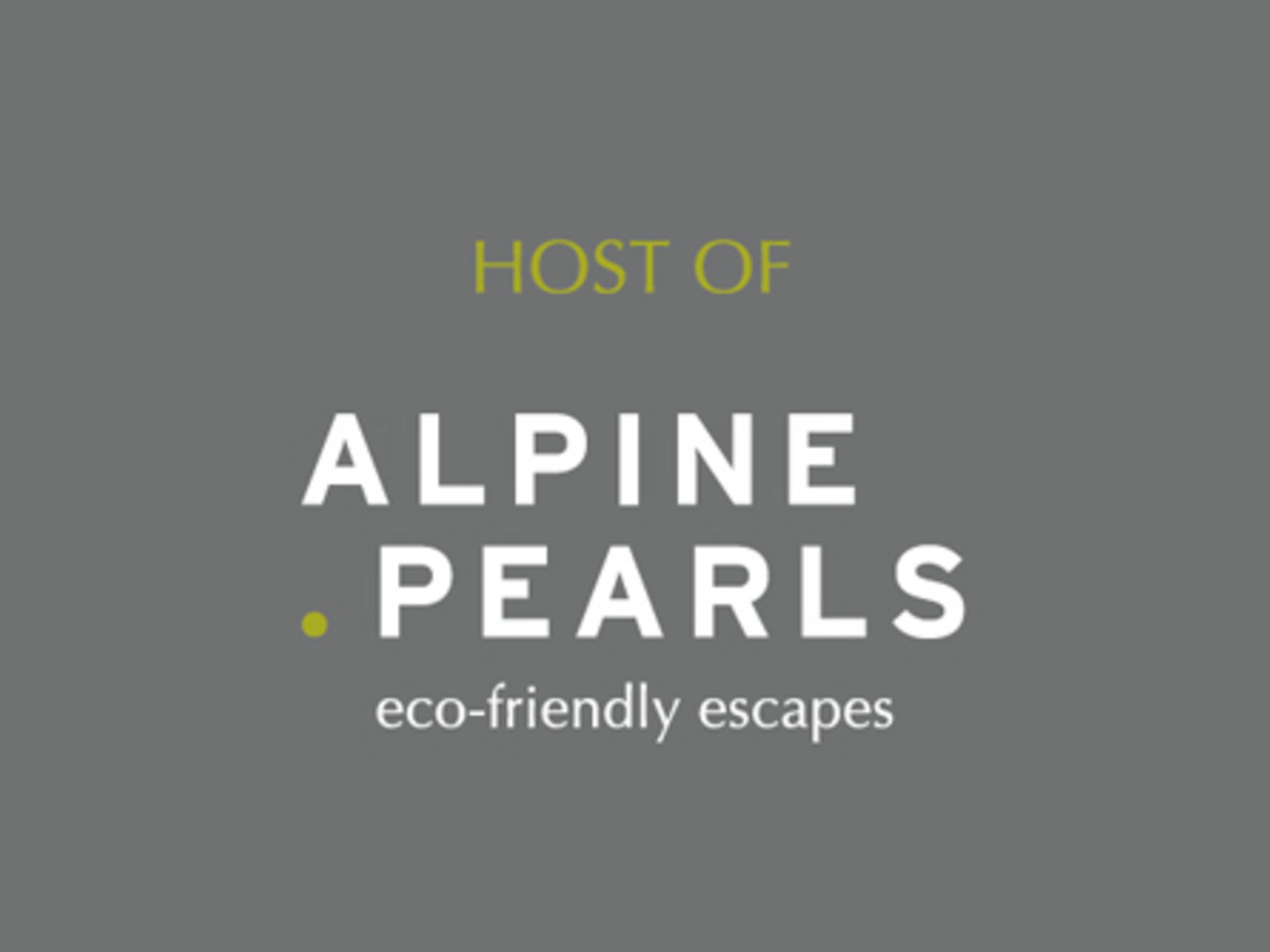 Typical mountain hotel that delights with genuine hospitality and traditional cuisine
Visit your host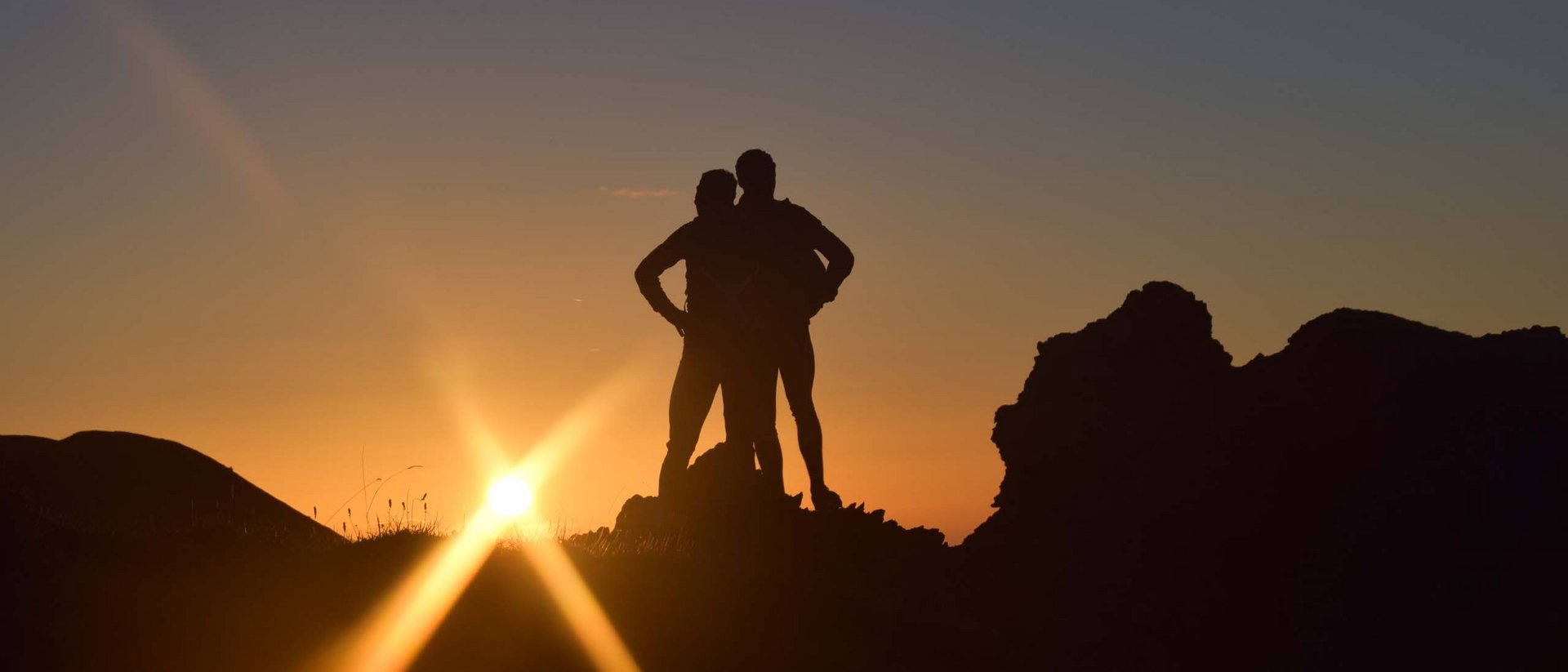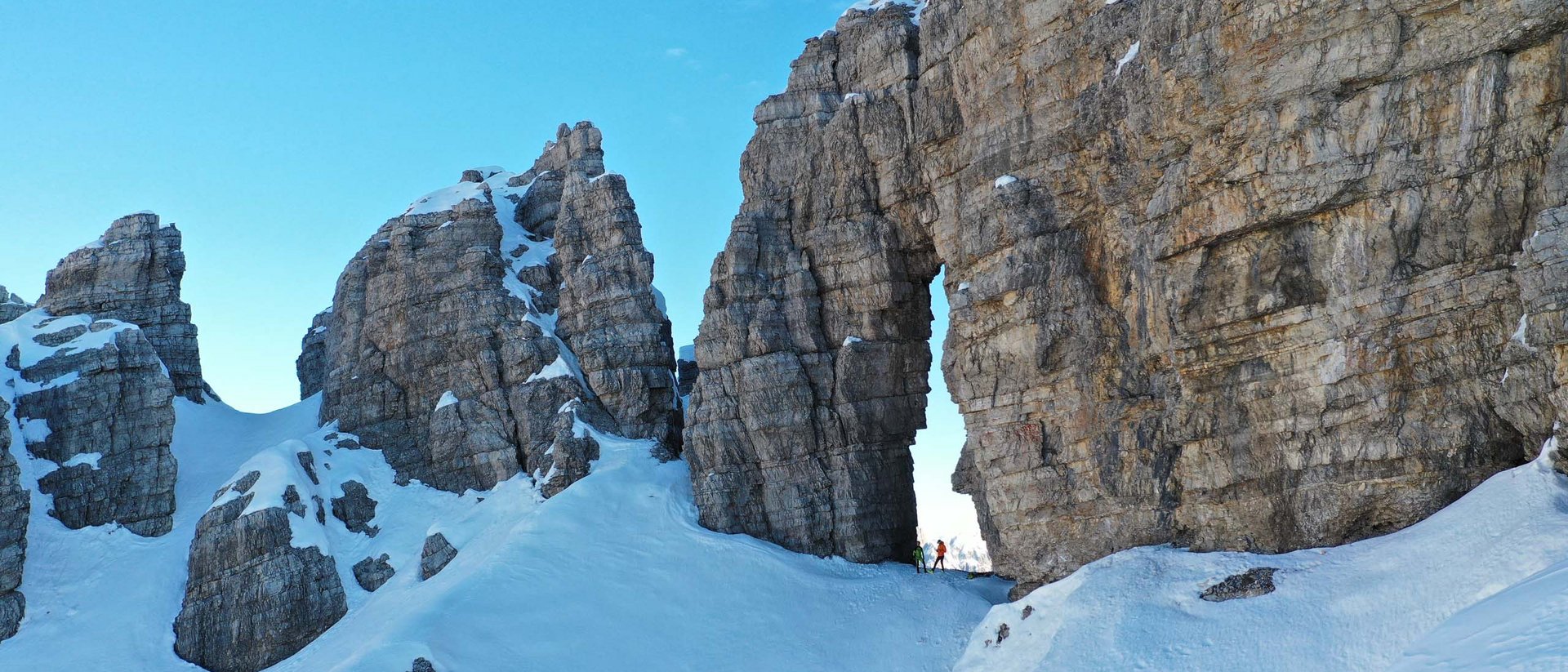 Worth experiencing. Heartfelt warmth in Forni di Sopra.
You're greeted with a heart-warming "Mandi!" whenever you encounter the inhabitants of Forni di Sopra. A place where the charm of the past has been as well preserved over the centuries as the unspoilt nature. Let yourself be embraced by the wildness of this area and feel your cares drift away.
While hiking in this delightfully out-of-the-way place, Forni di Sopra, you can immerse yourself in a mountain world that couldn't be more beautiful. Wild. Unspoilt. Fascinating. A dense network of hiking trails weaves its way around the majestic Dolomites peaks that rise high into the deep-blue sky. Lush-green meadows – full of rare flowers and herbs that are turned into delicious dishes – and deep forests line the route. Paths lead you to dreamy pastures and jaw-dropping peaks, like Pramaggiore, Spalti di Toro, Cridola, Monfalconi, and Bivera, or to the source of Tagliamento river. If you prefer a more leisurely pace, you can take the chair lift to Varmost pasture, a starting point for numerous hikes and where the "Giro delle Malghe" pasture tour begins. On Via Alpina, you can look forward to special encounters with ibex, golden eagles, capercaillie, and marmots that have made their home here in the pristine nature. Long-distance hikers enthuse about the more challenging, sometimes multi-day hikes between the area's mountain huts.
The area around Forni di Sopra is an insider secret amongst bikers. Countless trails – from easy to challenging – run in the shadow of the Pale Mountains and lead you to cosy huts and peaceful pastures, where you can treat yourself to local specialities after your ascent. The two chair lifts offer valuable assistance in reaching the heights, gently whisking you and your bike up to Som Picol hut (1,450m above sea level) or Varmost pasture (1,750m above sea level). From there, you can bike your way further upwards or soar back down into the valley. An absolute highlight for bikers: Varmost Gravity Bike Park, where the Italian enduro and downhill championships are held. Another big favourite with bikers is the 30-kilometre-long Tagliamento mountain bike ring, which follows primarily unsurfaced trails that run parallel to the river of the same name.
The Dolomiti Adventure Park, one of the largest of its kind in Italy, is breathtaking in the truest sense of the word. Discover the world from above, soar above the ground on ropes and cableways, and manoeuvre yourself over suspension bridges from tree to tree. If you're especially daring, you can try the Powerfan, an exclusive attraction that sees you dive from the top of a tree. Would you like to reach even higher heights? Then we recommend the Varmost sport via ferrata, where you'll get a real thrill from the daring ascent. Once you reach the top, you can enjoy a 360° view of the Dolomites. Discoveries of a different kind await you in the Area Faunistica Parulana wildlife park, where you can peacefully observe red foxes, lynx, and red deer in their natural habitat.
When the December moon rises over the Dolomites, winter comes to Forni di Sopra in a flurry of snowflakes. The residents and tourists joyfully make their way to the large ski area, which is divided into two. Down in the valley in Davost ski area, beginners and families with children have a whale of a time on the slopes, in the Fantasy Snow Park, and on the toboggan run and rubber dinghy run, which is also open at night. Skilled skiers can soar with the lift up to Varmost ski area with the 2,100m-high peak of Mt Crusicala. Skiing is a special experience up here. As your skis glide down the slope, your gaze drifts from the Three Peaks to Mt Pelmo and Mt Civetta, all the way to the Friulian Dolomites. At seven kilometres, the longest run in north-eastern Italy brings you back down into the valley, where your next winter adventure awaits.
You glide forwards. In perfect rhythm. The soaring pines stand to attention beside the 13-kilometre-long cross-country ski trail, which leads you along the untouched Tagliamento river into the heart of this winter wonderland. Forni di Sopra awaits you with a varied network of cross-country ski trails. Some of the trails are equipped with snowmaking systems and illuminated, meaning you can flit along until late into the evening. Rent equipment for the whole family once you've arrived and give your heart to winter in the Dolomites and eco-friendly tourism in the Alps.
Art and culture in Forni di Sopra.
Worth seeing.
With its characteristic houses, Forni di Sopra exudes all the charm of a tranquil mountain village where stress and bustle are foreign concepts. Here, people still live in harmony with nature, which they tend as lovingly as they do their culture. Take the opportunity to get to know place and people, flora and fauna. You'll have plenty of chances to do so. Wander along the eight paths of Ecomuseo Fornese, an open-air museum where you can learn all about the history, legends, and nature of Forni di Sopra. Discover the local flora and fauna in the visitor centre of Parco Dolomiti Friulane or follow in ancient footsteps in Sacuidic archaeology centre. If you're interested in religious art, we highly recommend visiting 15th-century San Floriano church, which is a national monument due to its impressive frescoes and architecture. You can immerse yourself in the history of the area in Museo Rurale, where you'll find countless artefacts from the past and deeply rooted residents have a wealth of stories to tell you.
Cuisine in Forni di Sopra.
Worth savouring.
As mountain folk who primarily lived off nature's bounty, the inhabitants of Forni may have been materially poor, but they were certainly rich in ideas. You can see that in the dishes that are served here. The pots and pans are filled with whatever nature is currently offering: Milk, butter, cheese, cornflour, herbs, and mushrooms form the basis of many recipes, which are passed down from generation to generation. Typical local delicacies are Frico, a hearty potato and cheese pie, Ota, a herb and bean soup, nettle and curd cheese gnocchi, risotto with hop shoots, tasty omelettes, smoked meat, radicchio in oil, or elderberry pastries. Fornese gin and various grappas made with natural ingredients also treat you to real flavour sensations. You absolutely have to sample the locally produced craft beer from local brewery "Foglie d'erba", which brews in harmony with nature. Their beer has received awards as the best beer in Europe.