Beyond Snow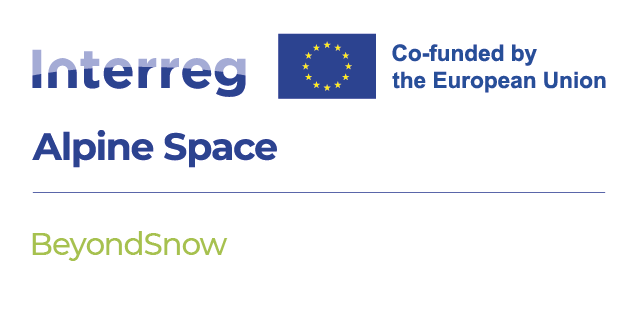 The Interreg Alpine Space project "Beyond Snow" is about the future of winter tourism in the Alps. The project aims to increase the socio-ecological climate resilience of small mid-altitude snow tourism destinations and communities so that they can maintain their attractiveness for residents and tourists. The project will jointly elaborate new sustainable development pathways, transition processes and implementable solutions in specific pilot working areas spread over six Alpine countries to improve the resilience of Alpine tourism destinations and communities that rely on winter tourism. The project is planned to run for 36 months and the budget for the EGTC is 190,675 euros.
For Alpine Pearls, our member Werfenweng is participating as a pilot working area. With the help of a total of ten pilot regions in the Alpine Space, strategies and processes are to be developed that aim at reducing the snow dependency of winter tourism destinations and mitigating climate-related ecological and socio-economic impacts. Our member Bohinj is also involved in the project as a pilot region via another project partner.
The project involves the following partners from six Alpine countries:
Eurac research (lead partner)
Legambiente Lombardy
Polytechnic University of Turin
Metropolitan City of Turin
Mountain Community of Carnia
EGTC Alpine Pearls ltd
Upper Gorenjska Development Agency
Arctur Computertechnik d.o.o.
Technical University of Deggendorf
SKI RESORT METABIEF
Swiss working group for mountain regions
Community Network "Alliance in the Alps"
Association for the Promotion of the Transition Factory
Are you interested in the BeyondSnow project and would like to be kept up to date? Then take a look at the latest newsletters. They contain interesting insights into the project activities, give concrete examples and information on suitable measures from participating regions and from the partners.